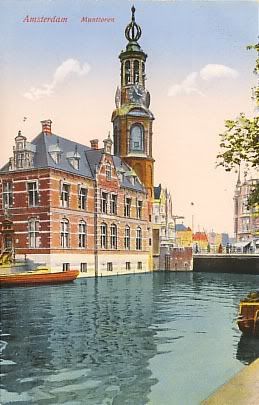 Amsterdam, Munttoren (Mint Tower) c 1915 - 1920s
Judging by the contemporary photographs of
Munttoren
, one could recreate this scene in a photograph today. The surrounding buildings are still there, the sky line unchanged - though some tweaking in Photoshop would be necessary to get this level of colour! They have altered the adjoining guard house building (note windows and roof details).
Munttoren today.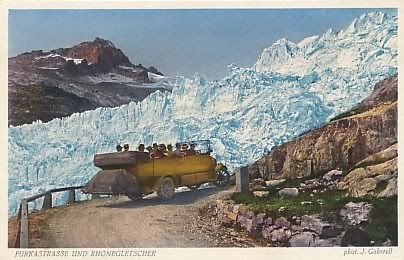 Furkastrasse und Rhonegletscher (by J. Gaberell), c. 1925
German postcard of Furka Pass in the Swiss Alps near the
Rhone Glacier
.
Sadly one can not recreate this photo. The glacier is significantly smaller due to global warming accelerating its natural post ice age melt.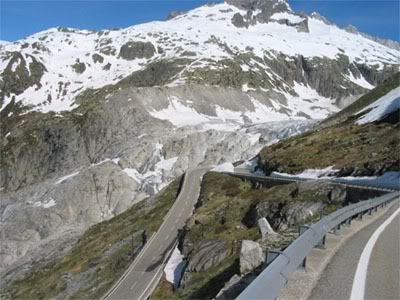 Rhone Glacier today
It's just peeking through in that valley. The rest is bare rock where the glacier used to be. It doesn't grow back. It shouldn't happen that quickly. Yes this really is the same part: check out that mountain in the background, it's the same one.
I started this post as a diverting vintage clippings thing. I liked the colours, architecture and slight surrealism of the blue ice which reminds me of the planet Krypton. Instead I ended up standing on a soap box! I don't apologise for that.