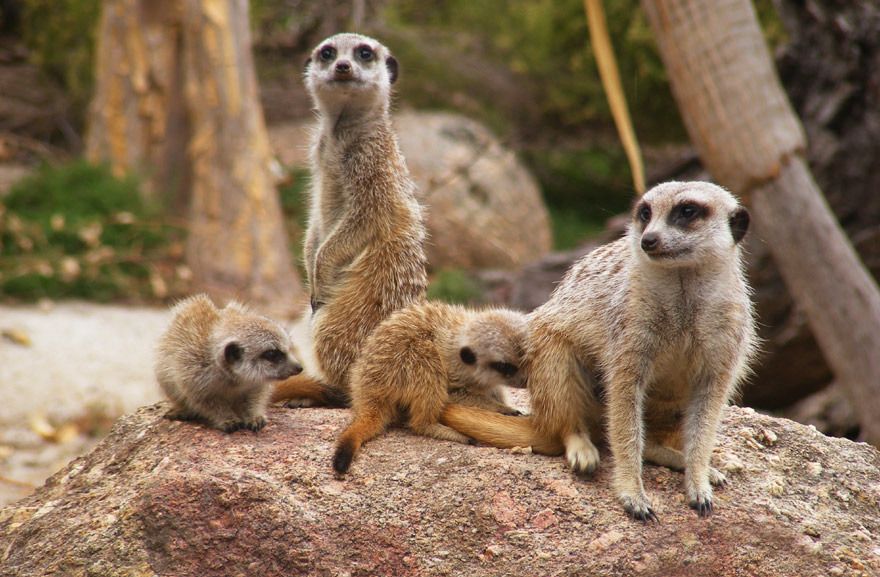 Meerkat family at Werribee Open Range Zoo recently welcomed two new additions
. A coworker of mine told me about it after seeing it on the news. I made sure I visited within a week to see these sweet little fuzzballs who grow up rather quickly. Both pups were suckling much less on my second visit. I saw one of the pups eating something solid. It was very keen not to let any other meerkat get too close!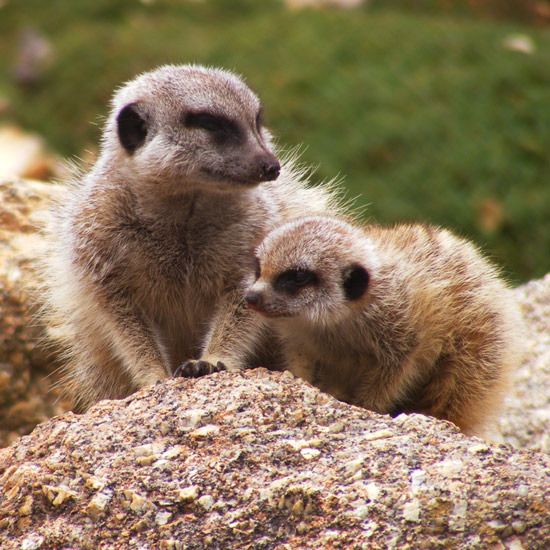 A perched meerkat with its eyes shut - albeit temporarily - is a rare sight.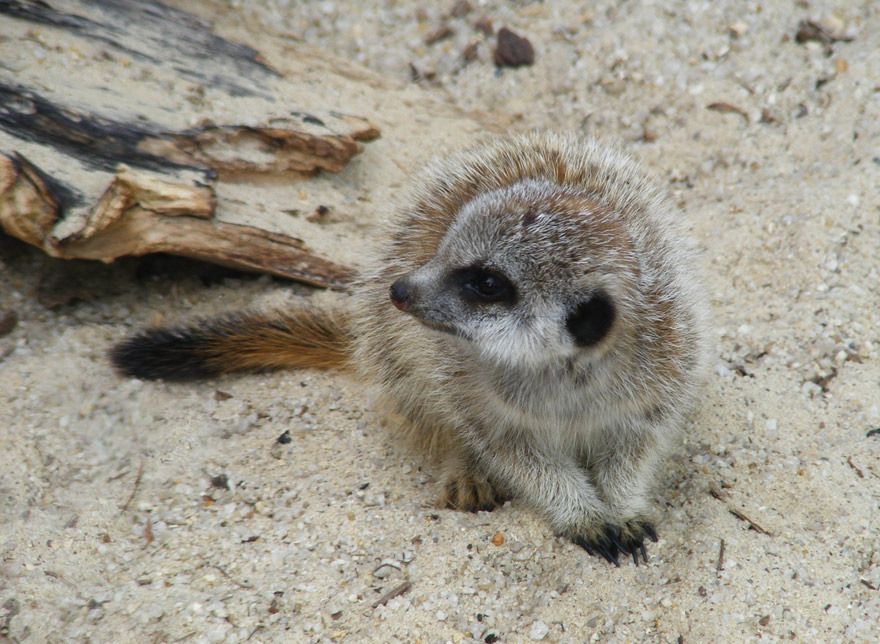 Week 2.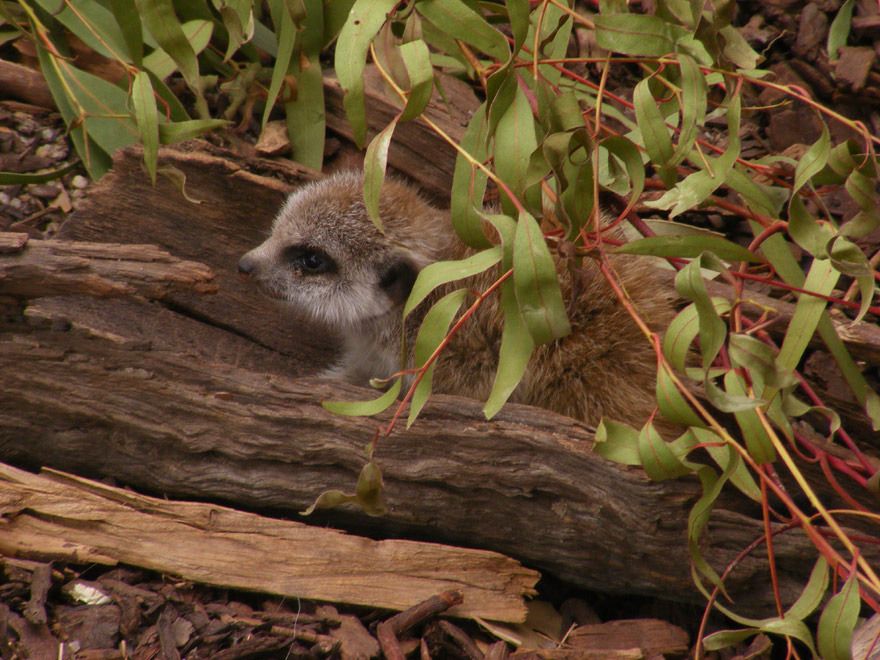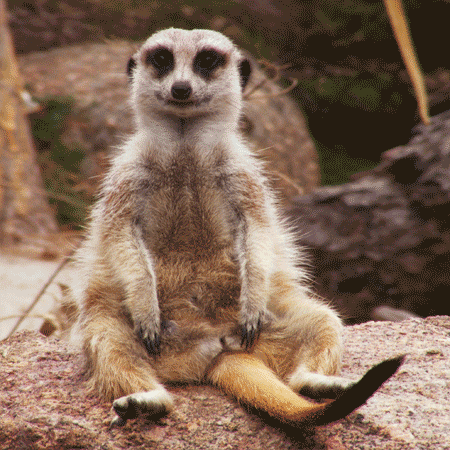 A chilled out sentry.