I was unusually checking out Woolworth's frozen food section and was reminded why I don't usually do this: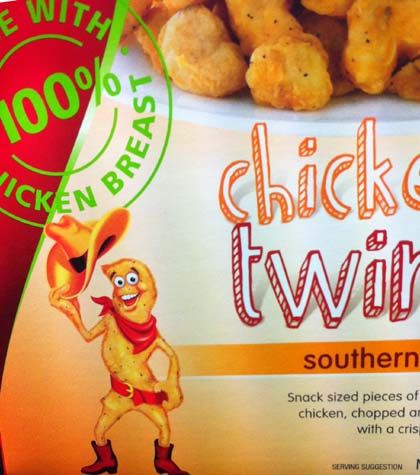 Chicken Twirls, Southern style.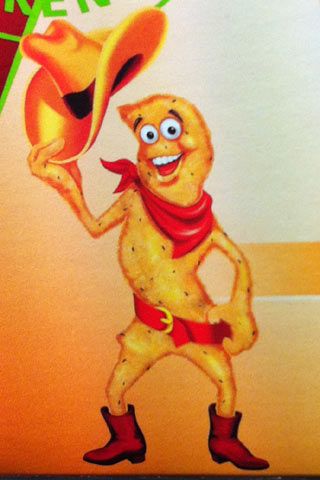 At least he seems like a polite mascot with hat doffed and toothy ah, disarming smile - even if his
legs are a bit too heroically apart
! Can you imagine him sitting on a horse? Why does he have a belt? What is that curious bulge at the top of his leg? Why am I calling it a him?