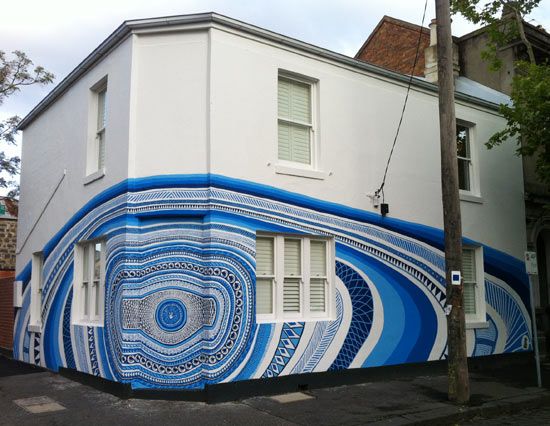 Corner of George and Moor Streets, Fitzroy.
October 2013
The colour scheme and most of the patterns used have a
Greecian influence
, but the layout and use of concentric forms and said patterns, plus the little hand print give it an indigenous flavour. It's a successful meld radiating a positive, inclusive energy.