Mali is the first elephant born at
Melbourne Zoo
. To celerate
150 years of Melbourne Zoo
, lifesize, fibreglass sculptures of the baby elephant Mali were painted by 50 different artists. The sculptures were then dotted around Melbourne's CBD for 6 weeks, and then displayed for another month at the zoo itself. More about it
here
.
I didn't see all of them up close but
these guys did
.
Here are my shots: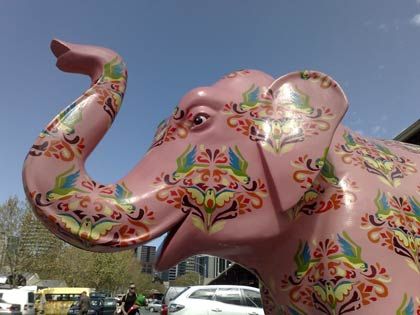 A Pattern of Orange-bellied Parrot
Vanessa Bong (sponsored by Queen Victoria Market)
at Queen Victoria Market in Melbourne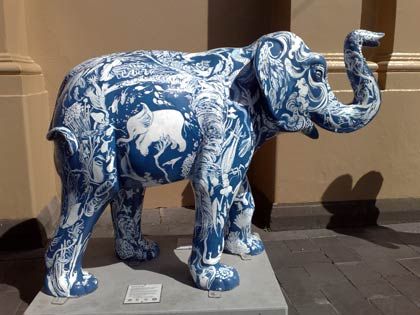 Ming Vase Elephant
by Brian Cheung (sponsored by ecoFuture)
at Queen Victoria Market
I was chatting with a lady who said she travelled about to see the sculptures and that this was the best one she had seen. I was very impressed by it myself. I didn't endeavour to see more because I suspected that I had seen what I would conclude was the best one too. It's hard to convey the tonal quality of this piece in a photo.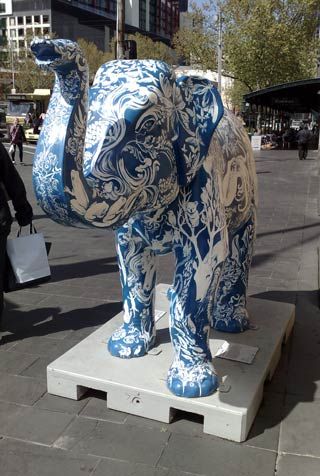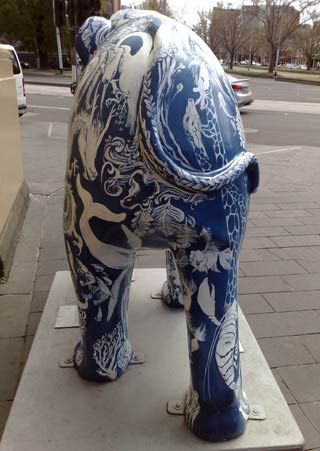 Detail of side facing wall: