Listening to: Panic, by The Smiths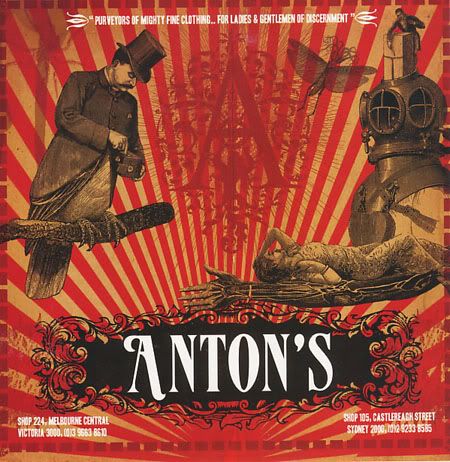 Anton's print advertisement from the back of the Melbourne, Spiegel Tent program.
I'm a sucker for collages incorporating Victorian/vintage imagery and science illustrations. The radiating sunburst holds it all together beautifully.
Yes, Anton's do sell mighty fine attire. The Melbourne Central shop is well worth a visit just for the decor and window display. Anton himself collects the new and vintage, object d' art and props. The staff are friendly and exceptionally well dressed. They sell more than suits and much of it has a vintage flavour. They do not have a website they are
so
old school!