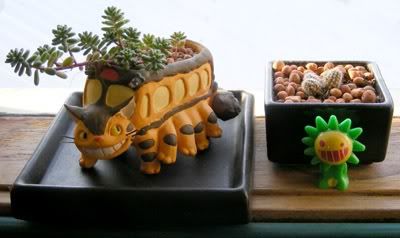 Here's my
CatBus
* plant pot sharing space on my window sill with a sunflower
gogo crazy bone
**. The planter originally came with potting mix and seeds but I couldn't bring that into the country. After a bit of trial and error I finally found the perfect plant to grow in him.
*Bought in Mitaka, Tokyo from the
Studio Ghibli Museum
gift shop.
**Freebie from the Toy Fair last month.