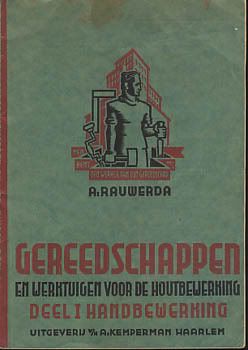 The above is the cover of a 1939, Dutch book my father recently acquired for resale. The title
'
Gereedschappen en werktuigen voor de houtebewerking. Deel I handbewerking'
translates* to
'Tools and equipment for wood processing. Part I hand operation'


I just like the vintage artwork on the cover.
Detail: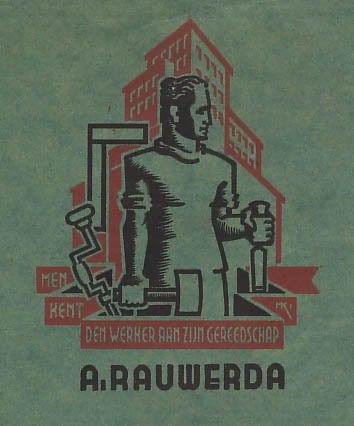 I couldn't get a meaningful translation of the words on the banner under the man. Something about tools and a worker.

* Google Translate Has a detect language setting

which is helpful in cases like this when you don't know what language you're dealing with.