When we moved into our rental property just over a year ago I regarded our electric stove with some uncertainty. I was only familiar with gas stoves and their quick response to change when required. It's actually a great appliance. You can even
buy parts for it online
.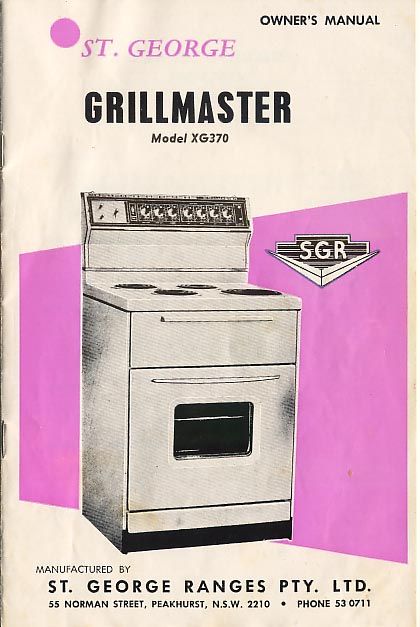 As it turned out the old stove is of an excellent vintage from a highly regarded brand, manufactured in NSW c. 1970s by St George. In one of the drawers of our kitchen was the original manual! The vintage Owner's Manual includes detailed product specifications and a wiring diagram. Apparently it came with a rotisserie attachment but we have seen no sign of it in our time here.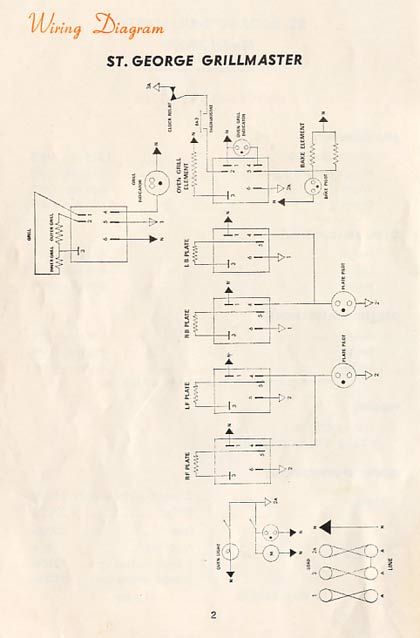 When we first came upon it my BF read it out loud in a typical 1950s voiceover. We were surprised by the vocabulary for such a document. Manuals these days make such dull reading by comparison. Among other words you don't usually find in oven/stove top manuals these days are; fierce, imperative, indiscriminate, elapse, depress, abnormal, abovementioned, foregoing, utmost.
From the manual for the Grillmaster Model XG370:
'A Message to the Owner
You are now a possessor of a St. George fully automatic Electric Range, and in order to assist the reader in following the directions more easily we mention hereunder the salient features of the St. George Grillmaster.
…
Please read this booklet carefully until you are thoroughly conversant with every phase of the range's operation. This will ensure you obtaining the best results from your range.
…
Most authorities agree that provided there is ample time a better result is achieved by cooking for a slightly longer period at a slightly lower temperature.
…
Asbestos mats also should not be used as in each case the heat is trapped around the top of the range and may, after constant misuse in this fashion, cause the vitreous enamel to craze.'
EDIT 15/09/2013 - 27/12/2014
For FULL MANUAL
images online CLICK HERE