Listening to Straight Lines by Silverchair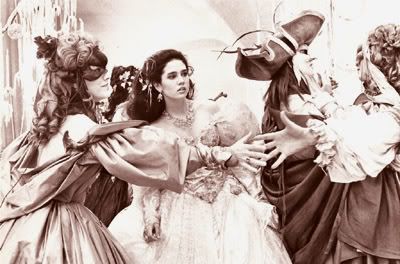 Information regarding this year's Labyrinth Masquerade Ball from the organiser:
'The date: will be Saturday the 12th of July.
The venue:
The Regal Ballroom
, 216 High st Northcote
Yes after a bit of a hunt for a different venues the organisers stumbled across this lovely place.
Some more things to add to the list;
Live entertainment.
Finger food
Fashion parade
Fantasy art exhibition
Decent bar prices
Similar games and competitions as last year
...and more
Tickets to this year event are still being discussed but at this stage its looking to be around $30 (rough estimate so far).'
I will update/edit this post as further details become available. See
here
for a couple of pics from last year. Going by the gorgeous venue alone and the effort previously made it promises to be even better!
[edit 15/05/08]
Guild of the Golden Owl, the official Melbourne, Labyrinth Masquerade Ball website