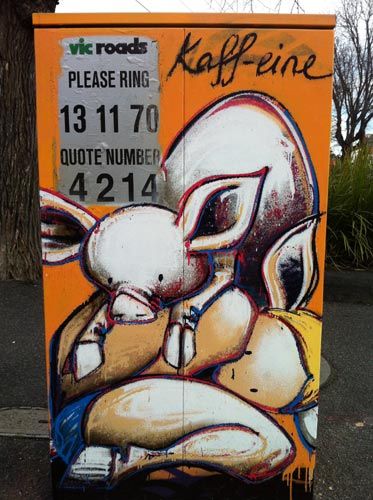 Traffic signal box by
Kaff-eine
.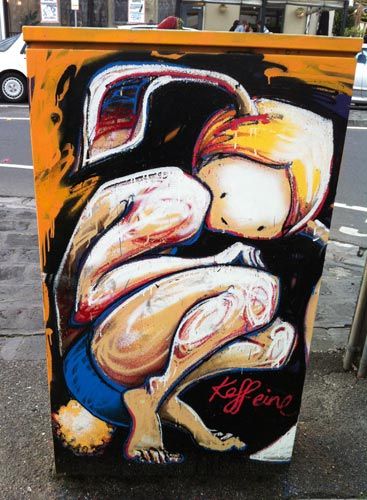 BunnyGirl
If this unicorn looks familiar, I have previously posted a
detail of a piece by Kaff-eine.
Kaff-eine's style is quite distinct - fluid yet controlled linework, a colour palette favouring the complementary contrast of blue/purple with yellow/orange, subtle tonal sculpting, simple, effective composition. She also seems to like horses and their ilk. I've seen a few of her other
pieces
in Melbourne's north. See more of her art
here
.