Taken at the holiday house in Broulee.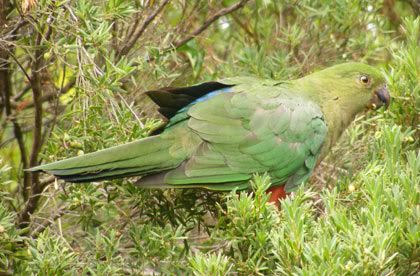 Señor Pantalons. I'll explain later.
A little birdy sitting in the tree
Nomming berries quietly
Señor Pantalons is he
Señor Pantalons
Señor Pantalons is a juvenile King Parrot. Eventually he will be all red with green wings. For now he's just got red 'pants' hence my nick name for him. He's a lot less wary of humans than the other birds visiting (crimson rosellas adult and juvenile, bower bird female and juvenile, little wattlebird) hence I have been able to pop a few good shots of 'him'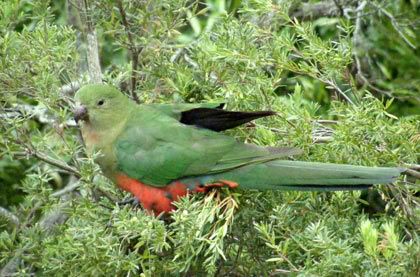 It's tricky capturing those pants with the camera.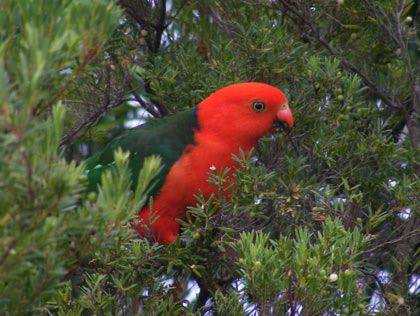 An adult King Parrot who was accompanying Señor Pantalons.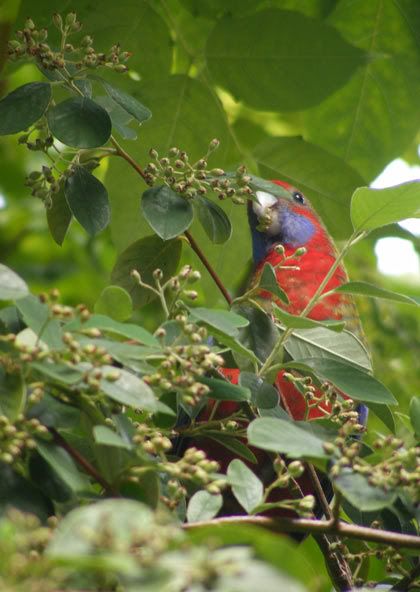 A juvenile Crimson Rosella.