From J: the best Christmas present EVER :)
Mogo Zoo
, NSW, Australia offers various
Animal Encounters
, one of which is a Meerkat Experience. All of these photographs and the short clip were taken by zoo keeper Bek/c while I enjoyed feeding my favourite little peeps. Bek/c took heaps of photos for me so I'm only including some.
[sings]Getting to knooooow you,
getting to feed you stuff from a bucket.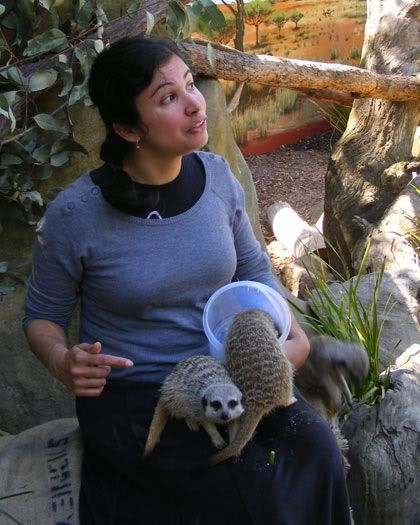 The dominant meerkat of the five boys spent most of the time with his head in the bucket except when meal worms were brought out...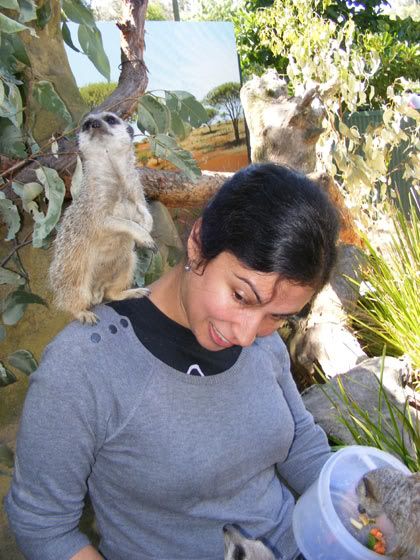 ... and put on my head, shoulder and lap.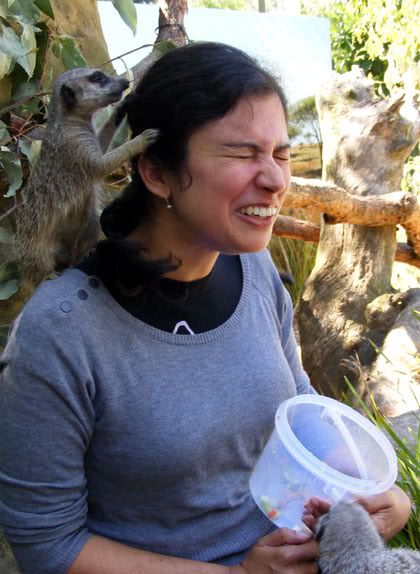 It didn't hurt, but it took a bit of getting used to having this little critter run his paws and claws through my hair. Their claws are very long but dulled by digging and foraging.
Call me back later, I'm feeding the meerkats!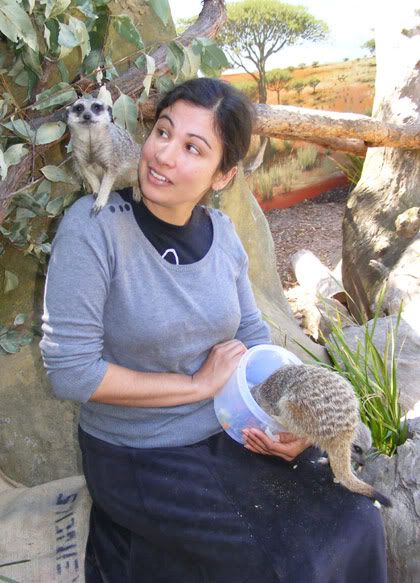 My favourite photo of us.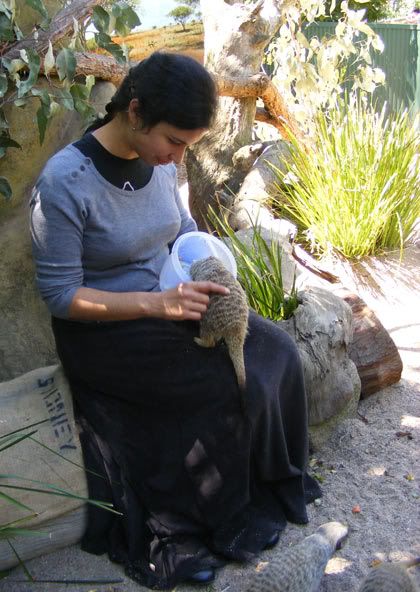 Their fur is a not as soft as a cat's but not as coarse as some adult dogs. Afterwards my hands smelt spicy and earthy - sort of like curry powder or maybe tumeric.
Keeper Bek/c said this was the cutest pic she had ever taken of this little chap. He is the oldest meerkat of the five, at nine years old. He was once the head male. Not anymore, he sat apart while the others did their thing. So sweet though as you can see by this pic.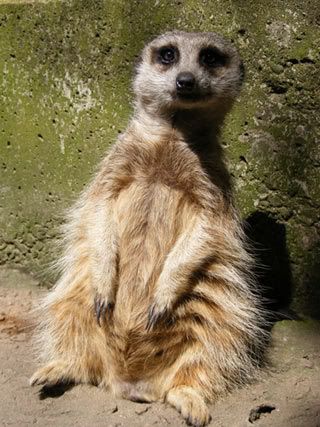 I don't remember his name but here he is again...
...and here too.
The four amigos sun bake in a line. Apparently the keeper had never seen them lying in a line like that before.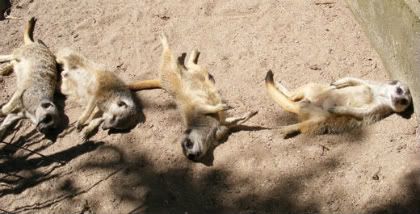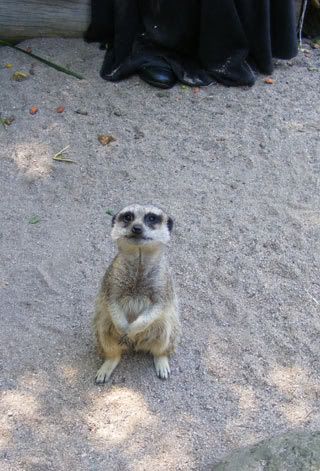 Please M'am, may I have some more?