Listening to: Shining Light by Annie Lennox from the Annie Lennox Collection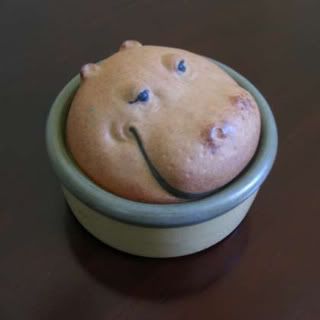 The weird, ceramic Japanese hippopotamus pot/jar/vessel I got from the Salvos a few years ago. I had eyed it off for a few weeks before sucumbing to its odd charm.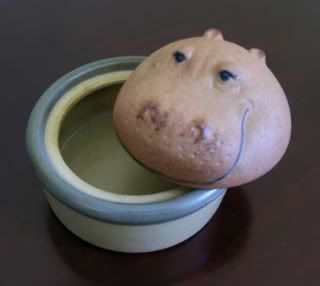 Open hippo.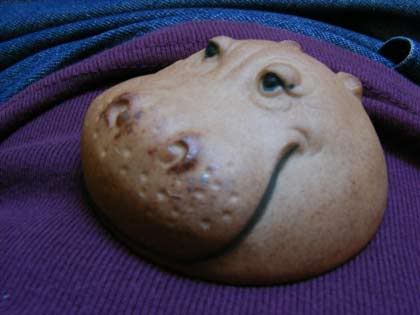 Hippo on mah belleh. Looks even funnier on a bare belly because it looks like he is emerging from it like water!