Listening to: Watching the World, by Primary, from Watching the World
The Universe or The Wonders of Creation; the Infinitely Great and the Infinitely Little
. By F.A. Pouchet, M.D.*, 7th edition, pub. H. Hallet and Company, copyright 1882...
This weighty tome contains 270, fine wood engravings in total. Here are some of my favourites ie. the most weird,
scanned in grey scale for clarity.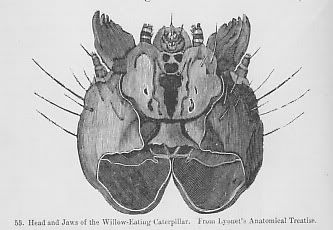 55. Head and Jaws of the Willow-Eating Caterpillar. From Lyonet's Anatomical Treatise.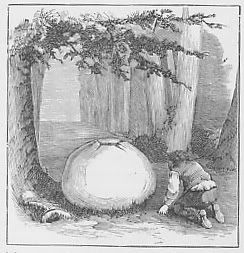 189. Gigantic Lycoperdon, or Puff-Ball, Lycoperdon giganteum (Batsch), of one night's growth. From nature.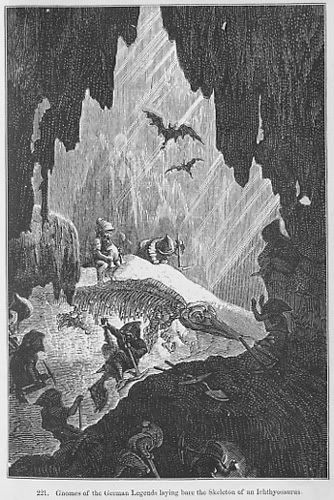 221. Gnomes of the German Legends laying bare the Skeleton of an Ichthyosaurus.
None of the accompanying text refers to this illustration so I found its inclusion rather odd!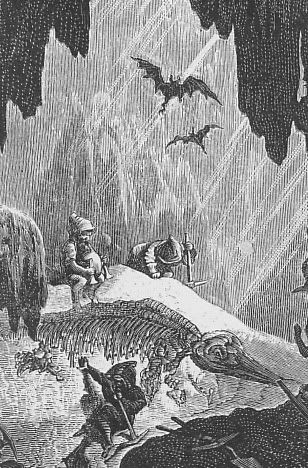 221. detail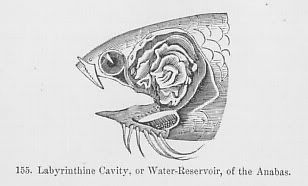 155. Labyrinthine Cavity, or Water Reservoir, of the Anabas
To follow soon: a quaint, partial transcription from this book entitled
'The Nuptials of Plants'
*
'Corresponding member of the Institute of France and The Royal Institute of Italy; Director of the Museum of Natural History at Rouen; Officer of the Legion of Honor [sic], etc.'