Listening to: Fearless, by The Bravery, from self-titled.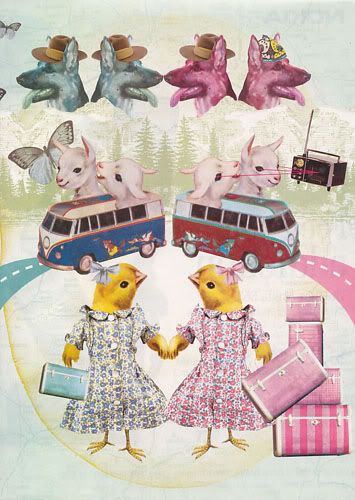 This artwork by Melbourne artist
Beci Orpin
appeared in
The Age, Sunday Life (?)
magazine a few months ago, as part of
The Travel Issue
. I like the soft colour palette and the sweetly retro clip art. Her website was a pleasure to visit: full of a nostalgic, vintage style, graphic design and art. I have admired her delightful cut paper work at Outre gallery and didn't realise one of my favourite t-shirts (by Genki, red, with 'I love dancing' on it) is by her.