Back in daylight savings time, when I feel up to it after work, I take a detour on the way home down the docklands path. Here is some street art I saw in October last year. It was painted over within a month of these images.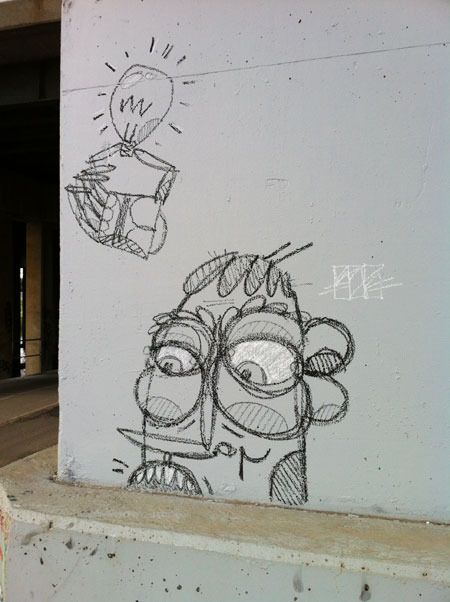 Unusually these were done with oil pastel.
Adjacent to a coloured oil pastel drawing was some texta work by another artist.