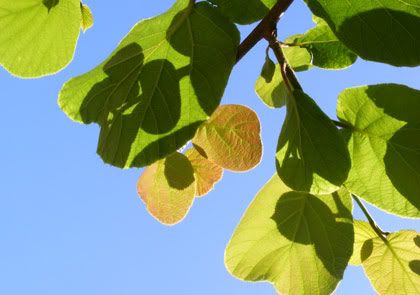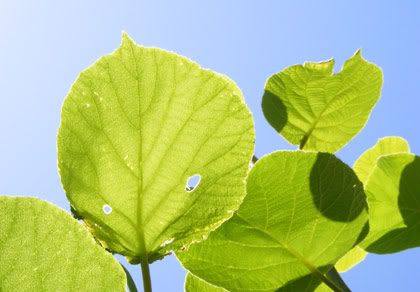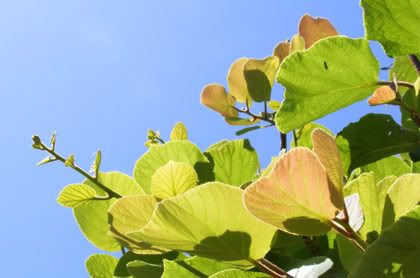 These photographs are of the female kiwi fruit vine in our backyard. Her male counterpart isn't ready to fertilise her flowers yet. Hopefully he will have some mature flowers on him soon thus enabling our mature lady to have kids/fruit. Otherwise she is flowering in vain, unless there's another male in the neighbourhood.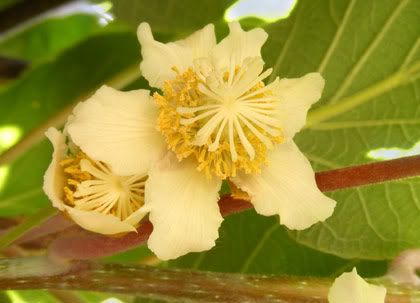 It's a bit like the quintessential modern woman who is ready to have kids but her partner isn't mature enough yet for that to happen ... In the vine's defence he took a knocking during the drought and almost died, so he is growing as well as can be expected under the circumstances. She's all luscious and leafy and he's all thin and barely grown decent foliage. Perhaps she is encroaching on his area of the garden bed? [shrug]
We will help him along with food and water.
Then we will eat their kids!
[semi-evil chuckle]
[EDIT] I have made an iGoogle theme using these images and a desktop wall paper. Links to follow soon.