I have 3 paper collages in the upcoming Black + White (Shades of Grey) show at Pigment Gallery in the CBD. None have been exhibited before and one was created especially for this.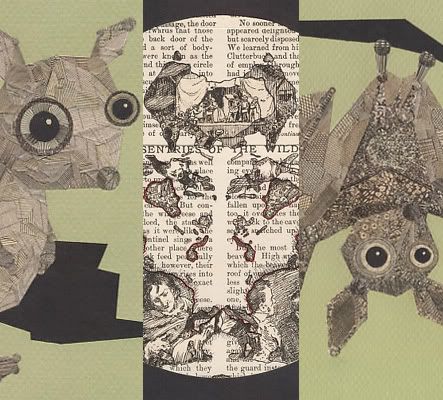 Left to right details from;
Hopping Mouse,
Wild World,
Spectacled Bat.
Opening night: Thursday 25 June 5.30 – 8pm
25 June to 11 July 2009
Pigment Gallery
Level 2
Nicholas Building
37 Swanston St
Corner of Flinders Lane.
Enter via Cathedral Arcade, stairs or elevator.
More of my art here.